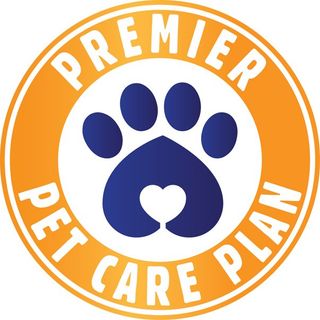 Premier Pet Care Plan is a leading pet wellness plan that makes it easier for vets to deliver the best possible care. It is not the same as pet insurance, which insures animals in the event of unexpected illness or injury. Developed for cats and dogs, our healthy pet plans are designed to be preventative. They cover the fixed-cost, non-insurable pet care services exclusive to vet practices and essential for health, such as pet vaccinations and worming treatments. There is also the option of Home Delivery (HD) of your flea/worming product. Many clients have found home delivery convenient and useful, particularly during the Covid pandemic. There is an additional £1.50 charge per month for this service, please see prices below. PLEASE NOTE - WE WOULD ASK YOU TO NOT SUBSCRIBE TO HOME DELIVERY FOR PUPPIES OR KITTENS. WE WILL BE HAPPY TO UPDATE THE PLAN ONCE THEY HAVE REACHED ADULT BODY WEIGHT OR ARE AT LEAST 9 MONTHS OF AGE.
Everyone wants to do the best for their pets. Premier Pet Care Plan allows pet owners to take care of their cat or dog by paying monthly for all of the necessary treatments and pet care services that will keep their pets in the best of health, including flea treatments for cats and dogs. Plus, there are savings on certain products and services at the practice, ensuring gold standard care at all times.
If you are new to the practice and considering signing up for a plan, please be aware during lockdown, we are unable to dispense flea/worming products to animals that we have not seen before. You may wish to wait until the end of lockdown before signing up for the plan when we will be able to see new patients and dispense prescription flea/worm product.

Sign up on line HERE
PET CARE PLAN PRICES BELOW *all prices include VAT*
HD refers to Home Delivery of worming/flea product; only available once adult body weight has been reached.
Cat £14.00
Cat HD £15.50
Small Dog <10kg £17.00
Small Dog <10kg HD £18.50
Medium Dog 10-25kg £19.00
Medium Dog 10-25kg HD £20.50
Large Dog 25-40kg £20.00
Large Dog 25-40kg HD £21.50
XL Dog 40-60kg £22.00
XL Dog 40-60kg £23.50
Giant Dog >60kg £26.00
Giant Dog >60kg HD £27.50